Available in 3, 4, 13, & 33 Gallon bags. Durable and sturdy. Products are certified by BPI, CMA, and TUV.
3 Gallon/ 4 Gallon Food Scrap Bags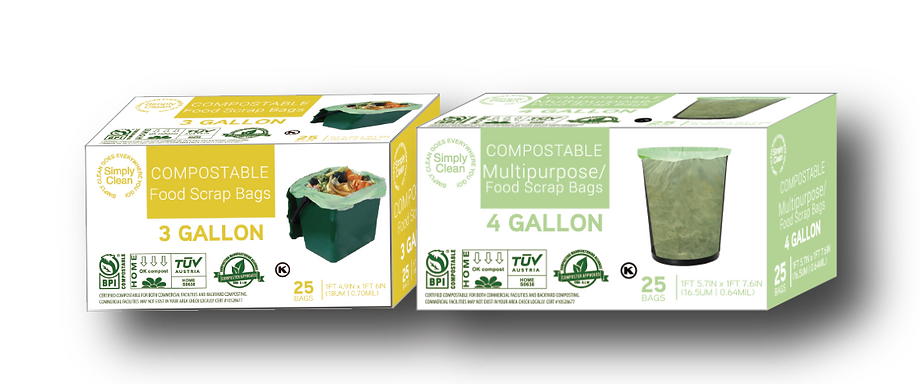 1 FT 4.9-inch x 1 FT 6 inch
1 FT 5.7-inch x 1 FT 7.6 inch
Perfect option for environmentally friendly composting or garbage disposal. It can be used as small kitchen trash bags, or for backyard compostable bins used for food scraps and waste pickup.
13 Gallon Kitchen Size Food Scrap Bags

2 FT x 2 FT 5.5 inch
Suitable for offices, kitchens, bathrooms, bedrooms, living rooms, garbage, or recycling.
33 Gallon Lawn & Leaf Bags

2 FT 9 inch x 3 FT 6 inch
Ideal to use for kitchen trash bag, food waste collection bag, or lawn and leaf disposal.